What's New
09 Mar 2013 : Class and rule changes for 2013
I've made some changes to the rules and classes that some might find of interest. If a model comes in both a two-door and four-door option and the only difference is the number of doors, we will assume that the car is a sedan for the purpose of One Lap classing. Hopefully this fixes some of the issues like the BMW M3 that comes in both two and four doors that before were in separate classes. Now both models would be Luxury Sedan. Due to the unexpected popularity of the "Stock" class we now have two classes, GT and Touring. GT cars will be sports coupes and Touring cars will be sedans, I have added a stand-alone class: American Cruisers. American Sedans over 3.5 liters. Cars that run on E85 are not Alt Fuel. See you in May.
Also visit us at:
The

One Lap of America

Facebook Page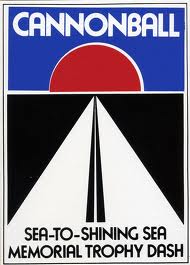 Cannonball Documentary in the Works
We need your help!
Please visit the
Motorreporters Facebook page
and the official
Press Release
.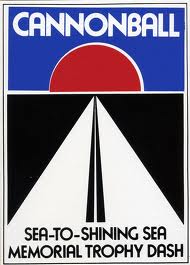 Limited edition prints from the Brock Yates' Collection available here. Click for more information.
---