What's New
21 Jan 2012 : One Lap on Facebook
Always the slaves to social networking that we are, you can now follow us on Facebook!
Share your pearls of wisdom!
Are you an entrant planning on covering One Lap of America on your website, Twitter, Facebook or blog? Email your link to
Brock
and we'll post it in the Team Coverage section below.
Also visit us at:
The

One Lap of America

Facebook Page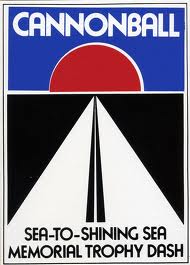 Limited edition prints from the Brock Yates' Collection available here. Click for more information.
---