Cannonball!
2000 Cannonball Classic Entrants List
1976 Donahue Camaro
Bob Bailey - Charlton, NY
James Taylor - Saratoga Springs, NY
1967 Shelby GT 500
Jay Burton - San Diego, CA
Ned Knight - San Diego, CA
1969 Mercedes Benz 280 SE
John Horton - San Francisco, CA
Robert Brooks - San Francisco, CA
1964 Mercedes Benz 220 SE
Tom Innes - Scottsdale, AZ
Robert Innes - San Francisco, CA
1952 Cad-Allard K2
Jim Riopelle - Englewood, CO
Jim Verhey - Denver, CO
1952 Cunningham C4R
Martin Swig - San Francisco, CA
1964 Chrysler 300-J
Dan Radowicz - Danville, CA
Also visit us at:
The

One Lap of America

Facebook Page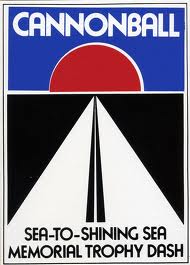 Cannonball Documentary in the Works
We need your help!
Please visit the
Motorreporters Facebook page
and the official
Press Release
.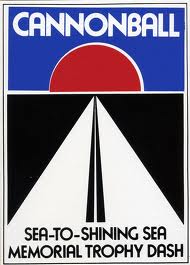 Limited edition prints from the Brock Yates' Collection available here. Click for more information.
---